recent gigs

(07.29.2018)

California State Fair




TooMuchFiction

will be playing the California State Fair again this year on Sunday July 29th @ 4pm.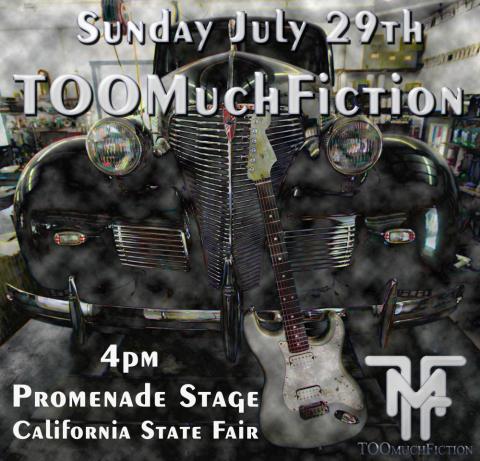 See you there!

(06.01.2018)

TooMuchFiction returns to Pow Wow Days - 2018!




TooMuchFiction

returns once again to the stage for the Pow Wow Days festival in Orangevale.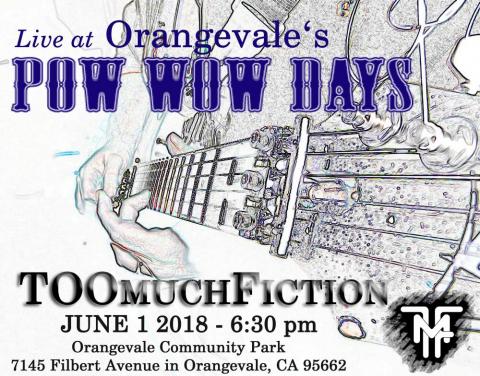 Friday June 1 @ 6:30pm
7145 Filbert Ave
Orangevale, CA 95662

(05.26.2018)

TooMuchFiction @ Sacramento County Fair!




TooMuchFiction

perform again this year at the Sacramento County Fair. See you at Cal Expo Community Stage @ 8:30PM on May 26.